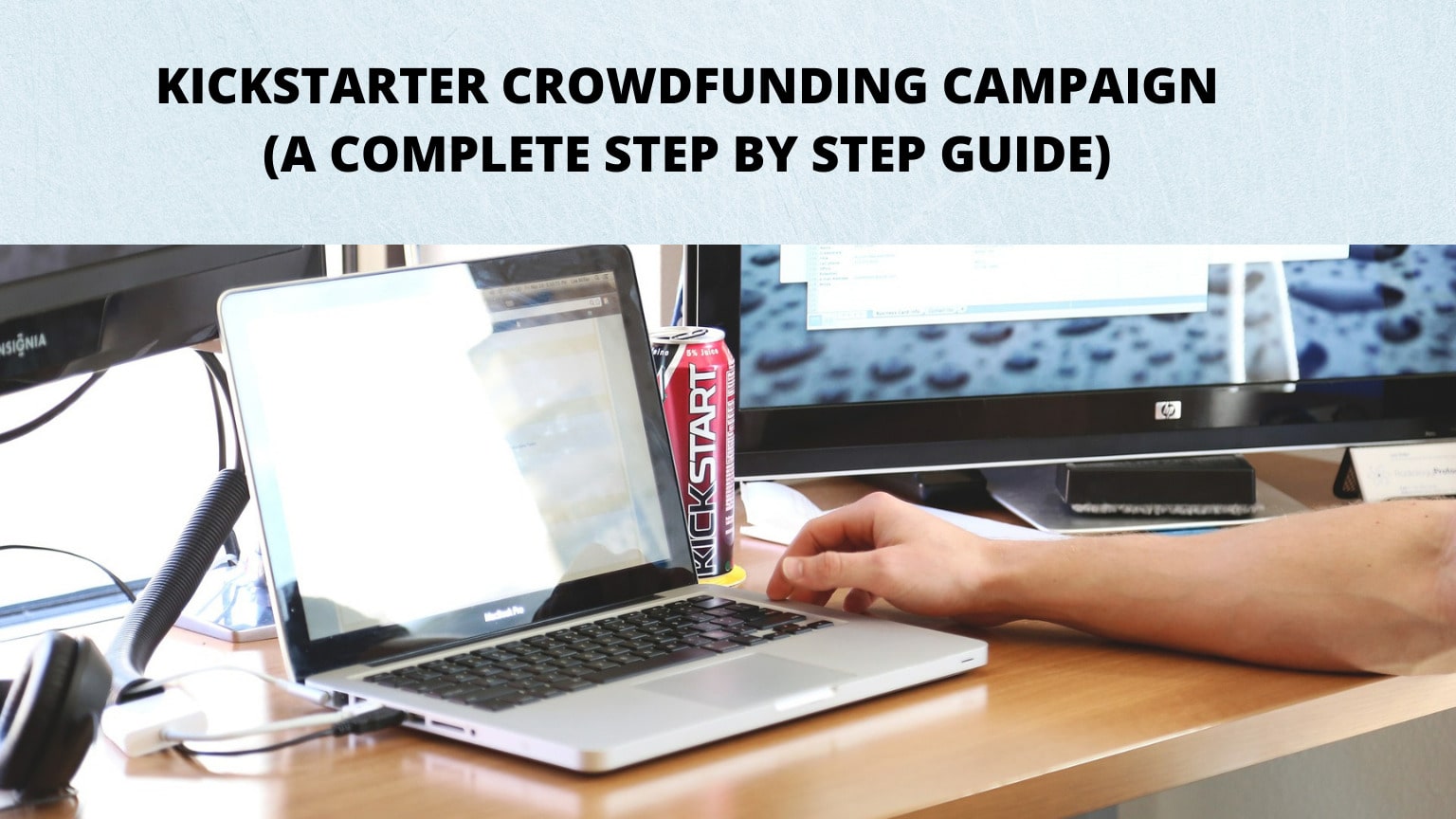 17 Sep

Kickstarter Crowdfunding Campaign – A Complete Step by Step Guide

Kickstarter was created on April 28th, 2009, and is a public benefit corporation based in Brooklyn, New York. The company's stated mission is to, 'help bring creative projects to life.'

It has reportedly generated $5.95 B in pledges from over 19 million backers to fund 529,591 projects such as films, music, stage shows, comics, journalism, video game, technology, and food-related projects.

Entrepreneurs who want to use crowdfunding to launch their projects use Kickstarter to raise money.

In this quick guide, you'll find a collection of blog articles and resources we've created to guide you through each step of your Kickstarter crowdfunding journey.

We'll keep updating this guide so you get all the information you need in one place.
Chapter 1: Is Crowdfunding Right For You?
Not sure if crowdfunding is the right choice for you? Everything you need to know about launching a crowdfunding campaign is given in the articles below.
Chapter 2: Kickstarter vs Indiegogo – Choosing Between Two Platforms
Two of the world's most popular crowdfunding platforms are Kickstarter and Indiegogo. Indiegogo is an American crowdfunding website founded in 2008.
Indiegogo has supposedly generated $1.6 B in pledges from 9 million backers to fund 800,000 campaigns from 235 countries.
Despite its impressive metrics, Indiegogo has an 18% success rate as compared to Kickstarter's 34%.
So which of the two is best for you? Everything you need to know is given here:
Chapter 3: Getting Started on Kickstarter
So, you've chosen Kickstarter to launch your crowdfunding campaign. How do you go about it and what do you need to do to get ready?
Here's everything you need to know.
Chapter 4: How to Start with Kickstarter Campaign Marketing & Promotion?
Now that you've got started on Kickstarter, what's the best way to market and advertising your campaign to get a successful launch?
Here's everything you need to know
Chapter 5: Facebook Marketing for Your Kickstarter Campaign
Still the world's most popular social media software, Facebook is an integral part of your Kickstarter marketing strategy. In fact, dare we say, you can't have a successful Kickstarter campaign without a strong Facebook marketing campaign.
Crowdfunding is a long journey that involves deep planning, crucial decisions to make, and very strategic marketing.
This page is your go-to guide for all things related to Kickstarter and Indiegogo crowdfunding. Bookmark it and visit it for any information you need to be successful with Kickstarter.