30 Sep

How Much Does it Cost to Run a Crowdfunding Campaign on Kickstarter and Indiegogo?

Crowdfunding on Kickstarter or Indiegogo is sure a good way to raise funding for your project, but, it's not cheap. 

People often assume that you simply launch a crowdfunding campaign and you'll get $$$$ pooling in without having any extra expenditure.

This is not how it works.

Crowdfunding does require the spending of money but the good part is you can always recover that money spent by setting a goal that is three times higher than the money you spend. 

So let's say, you have to spend $5000 on marketing, campaign creation, video shoots, photography etc, so your campaign goal should be at least $15,000 to cover up your costs, build your project and also earn some profit. 

When starting your crowdfunding campaign, make sure you are aware of the costs, hidden charges and other expenses involved. 

To help you, here's a breakdown of all the costs you may incur during a crowdfunding campaign.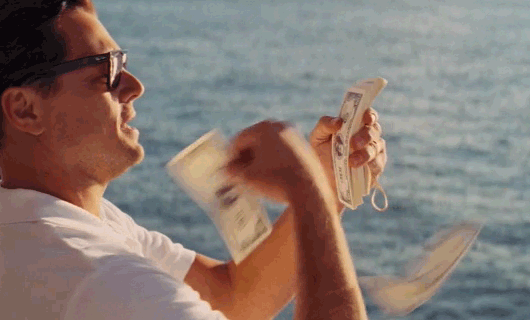 Kickstarter vs Indiegogo Fees
This is a common question most people ask. Does Kickstarter charge more than Indiegogo or vice versa? 
Kickstarter and Indiegogo fees have the same structure. Both have a 5% platform fee of your total funds raised which you're required to pay when claiming the funds. 
Both also have the credit card and payment processing fee which is usually set at 3 – 5% depending on the payment partner. 
So in a nutshell, you need to spend at least 8% as platform + payment fees. This 8% is from the total funding amount received. 
Assuming you raise $10,000, you'll be paying $800 as platform fees + other charges. 
Creating Product Demos and Renders
If you're raising a crowdfunding campaign to support the development of a product, then you'll need to have a product demo made. This can be done by hiring a product design company to create 3D renders of your product and bringing it to life. 
The cost for product demos and renders varies, but expect a higher cost that starts from at least $3,000. 
Creating Product Prototypes
With so many crowdfunding campaigns turning out to be frauds and scams, people are now reluctant to invest in a product unless they are able to test it out. The same goes for journalists who will be covering your story. It's not mandatory to create prototypes, but it's beneficial because it shows backers you're actually working on your product. 
The cost of building prototypes varies but it can start from $10,000 and go up to $30,000 depending on the complexity of the project and the company you hire. 
Multimedia Content
When you're creating a crowdfunding campaign, you obviously need to create multimedia content like images and videos. You'll need professional photography services as well as video editing/shooting services. 
Photography from a professional photographer could cost you from $200 to $3,000 depending on who you hire. 
Video specialists, i.e animators, editors, videographers are not cheap. It could cost you from $1,000 to $5,000. 
You could hire these specialists from freelance platforms so the price may be cheaper than hiring from a professional agency. 
Marketing & Advertising
You'll need a marketing specialist or agency to take care of your press releases, social media advertisements, landing pages, and other assets. The more people know about your campaign, the more opportunities for funding. 
Marketing agencies can charge you up to $10,000 for growing your campaign. If you're spending on ads, you'll need to keep an additional $10,000 for that. 
Other Miscellaneous Expenses
Miscellaneous expenses include creating rewards for your backers such as badges, tee-shirts, or any other giveaway in return for their contribution. Small expenses like shipment, packaging etc should also be counted. 
You should be keeping a budget of at least $3,000 for all miscellaneous expenses. 
In Total
As you can see, running a crowdfunding campaign is not easy. Although crowdfunding is meant to provide you with financial support, it still needs money to deliver results. The trick lies in the funding goal you set for yourself. 
Considering all of the above expenses, let's say you need to earn $150,000 if you're spending $50,000. This is why we always recommend setting a higher funding amount so that you can get some extra cash to improve or build your product as you go.


Crowdfunding is super beneficial for companies that don't want to go to investors or banks to fund their projects. However, a successful crowdfunding campaign is not run for free – you have to spend some to gain some. 
Want to know more? Feel free to reach out to us for details. 
Check out the videos below for more.