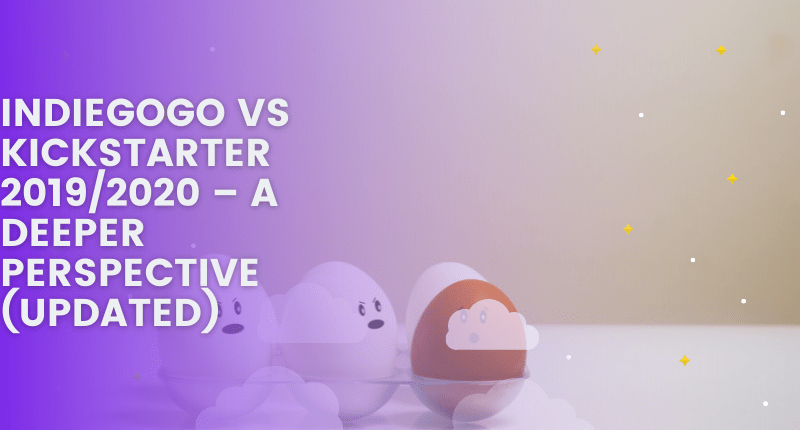 09 Apr

Indiegogo vs Kickstarter 2019/2020 – A Deeper Perspective (UPDATED)

Since the dawn of online crowdfunding, Kickstarter and Indiegogo have dominated the industry. Founded just two years apart from each other (Indiegogo in 2007, Kickstarter in 2009), the two have remained rivals for long and pose quite a dilemma for anyone who has to choose between them to kickstart their crowdfunding goals.

Choosing between Kickstarter and Indiegogo is like choosing between an Android and an iOS with the ultimate decision being made on factors like user preference, expectations & requirements.

Indiegogo vs Kickstarter so, what is it going to be this year? An Android phone or iOS phone? Kickstarter or Indiegogo? While we can't help you decide on the former, we can definitely help you choose between Kickstarter and Indiegogo
Revisiting Kickstarter vs Indiegogo Key Similarities & Differences
Last year, we extensively covered the key differences between the two platform, giving details on the key differences between the two platforms. While you can read the blog post in detail here, we'll quickly give a summary below.
Funding Model: The key difference between the two is their funding model. KS has an, 'all or nothing,' model which means if your projects don't meet goals, you'll not receive a penny. IG on the other hand has a flexible model where the campaign will receive the money whether or not it has reached its goal.
Better Success Rate: KS has better quality control than IG with statistics showing KS to have 36% success rate. The overall success rate of IG is around 13% (as of 2016).
Fee Structure: Both platforms have a 5% fee which is affordable for a crowdfunding campaign.
Public Statistics: KS has a more open approach and has important data listed on its website, while IG does not give out data which makes it difficult to judge on the basis of metrics.
Media Outreach: KS has a more successful media outreach which means it's good for campaigns to get recognition.
Both Kickstarter and Indiegogo are powerful in their own right, boasting of valuable features. The trick is to understand and identify your own requirements against the platforms' features.
For example, do you need fixed funding or flexible funding? Do you need funding after a campaign ends? Do you need shipment help? Do you want a simple process where you receive money after your goals are met? In identifying your own requirements, you can choose the best platform for your business.
Looking Beyond Surface Differences and Identifying What Works for You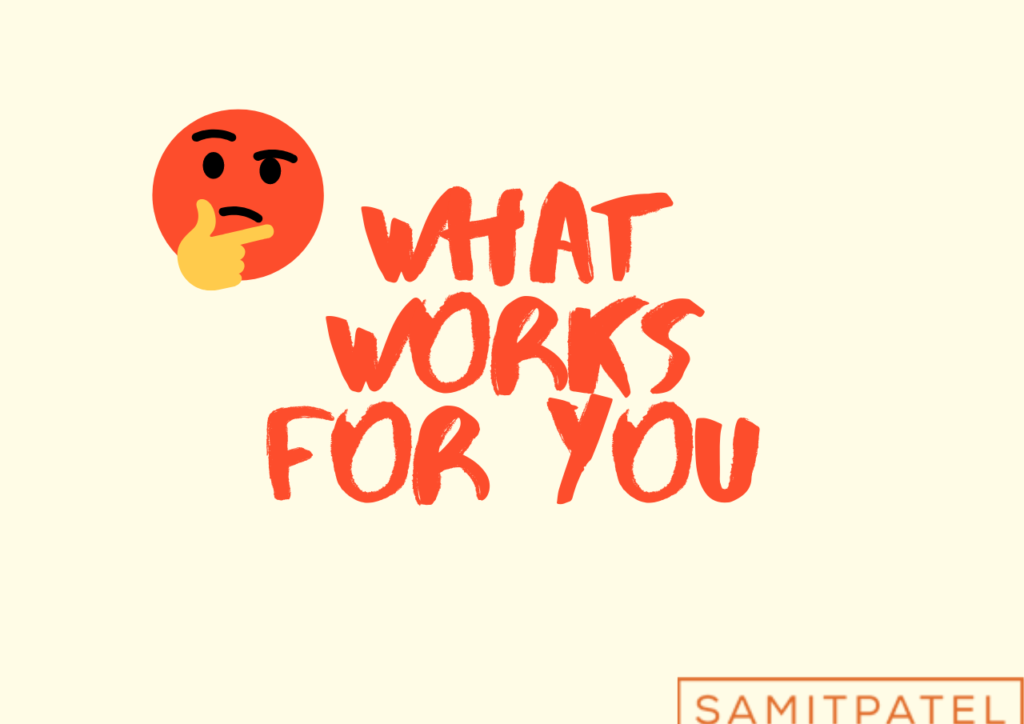 It wasn't out of jest that we mentioned Android vs iOS earlier. If you look at Kickstarter and Indiegogo, you'll see a similar pattern.
Kickstarter has strict rules to adhere to, implements a fixed-funding model and has important quality control measures in place. Not anyone can join the platform and pass the application review process. Reminds you of Apple?
Indiegogo is a more relaxed platform that supports any project or product and has a wider category range than Kickstarter. It's like an open market where anyone can submit a project with a not-so-strict application review process. Remember Android?
Analogies aside, Kickstarter vs Indiegogo 2019 is a choice of preference based on three important aspects.
Creative Projects vs Product Development
The first factor to consider is the kind of product/project you're building. If it's a creative project with a specific timeline or end goal in mind then Kickstarter is a better choice. In fact, Kickstarter clearly states that 'Our mission is to bring creative projects to life,' and their choice of campaigners are artists, musicians, filmmakers, etc.
There are 10 million people from around the globe connected on that one platform to support each other's creative endeavors. So if you need funding to create your next great comic book, Kickstarter is the place to be.
Indiegogo was initially founded to help filmmakers, but as the years passed, the platform opened itself to multiple crowdfunding categories. Eventually, it is now a crowdfunding platform supporting product development projects and providing shipping facilities as well. So if you're looking for support to create cool products, Indiegogo is the place to be.
All or Nothing vs Receiving Funds as You Go
Kickstarter's fundamental model is fixed funding (all or nothing). Some people prefer this model since it's easy to handle, you get all your money once you complete campaign goals and you give in 110% to deliver by set deadlines.
With Indiegogo, you have both fixed funding or flexible funding (which is receiving money even if your goals aren't met). You can opt for flexible funding if you need capital, but remember that you need to deliver on promises, failing which, you will have to pay platform fee + credit card transaction fees too. That's going to be pretty costly if you raised a high amount and failed to deliver on a promise.
Raise Funds After a Campaign Ends
Think you will need funds even after your campaign ends? In this case, Indiegogo is a notch better than Kickstarter with its OnDemand platform. You can continue to raise funds or pre-sell your products without worrying about a deadline or creating another campaign.
InDemand also supports campaigns from Kickstarter so you can transition your Kickstarter to InDemand by seeking help from the InDemand team.
Tracking And Analytics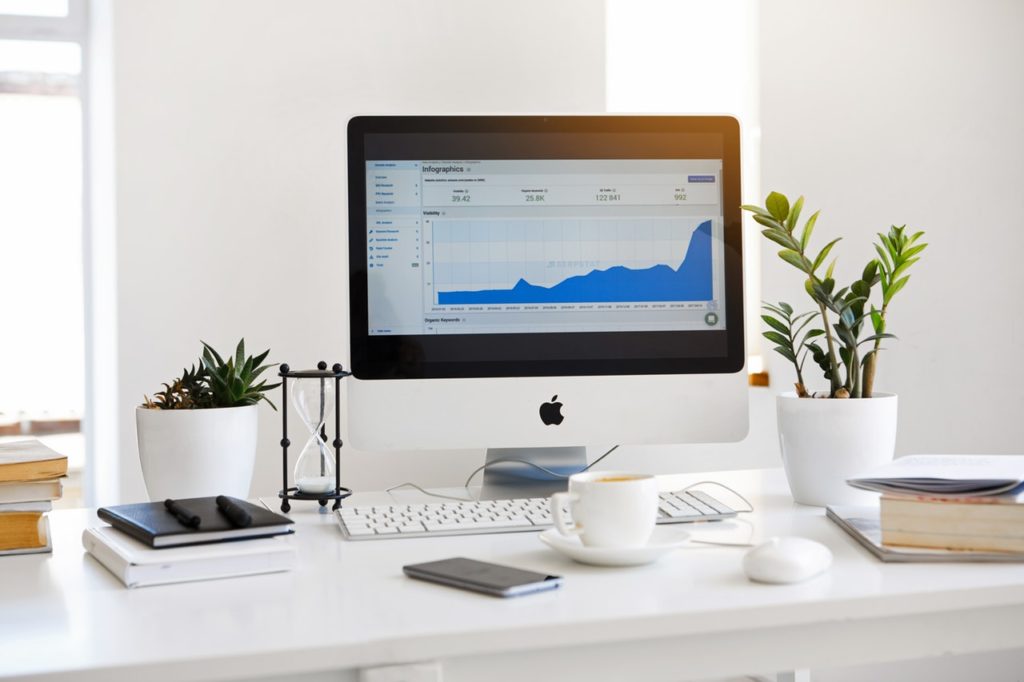 We live in modern times and data is key to decision making. Project creators struggle with Kickstarter's lack of analytics and especially the inability to add a Facebook pixel to a page. Project creators can't track sales from Facebook ads efficiently. They'd have to create a workaround which would require technical expertise creating a cumbersome process.
Indiegogo is more efficient when it comes to analytics. Project creators can connect their Facebook pixel for conversions meaning Facebook is able to find more customers and pinpoint targeting to the right audience. This ability from Indiegogo in itself is powerful.
So, Indiegogo vs Kickstarter 2019/2020 – Which One is Better
Actually, there is no fair answer to this. Indiegogo has a world of options – from extensive categories to tracking/analytics, to funding flexibility and after campaign options.
Kickstarter has limited options, higher success rate, strict rules, and high-value brand recognition. There is significant effort required in marketing your campaign on Kickstarter but if done right with the help of experts, you'll have higher chances of success.
Most importantly, Indiegogo is an open platform where almost anyone can start a project and though it may result in the presence of low-quality projects (a nuisance for backers!), it also gives plenty of room for ambitious entrepreneurs.
You May Also Like to Read:
Kickstarter vs Indiegogo: The Best Crowdfunding Platform in 2020
It eventually boils down to your concept, your product/service and how strong your process/deliverables are. With the right checks and work processes in place, you can earn success on any crowdfunding platform, as long as your backers believe in you.
Experienced with any of the platforms? Share your stories with us!