03 Nov

Can Kickstarter Be Used to Start a Business? Here's Everything You Need to Know.

If you're an aspiring entrepreneur who doesn't want to go the angel investor route just yet, you might find crowdfunding on Kickstarter a better option. Numerous companies & solo entrepreneurs have used Kickstarter to start a business including names like Oculus VR, Popsocket became million-dollar companies.

But wait.

Before you get all eager and excited, caveats apply. It's not easy to succeed with crowdfunding if you don't have a product people will love to have. You cannot pull in investment if you are not trustworthy. Most importantly, you cannot succeed if you don't have a solid plan.

Finding success with crowdfunding is a difficult feat, but with the right plan and strategies, you may very well be on your way to earning your first capital & your first round of customers.

So can Kickstarter be used to start a business? Yes.

Can it be successful? Yes.

Can you make over $100K in funding? Heck yes.

Let me show you how.
Creating a Kickstarter Business Plan
Most people sign up on Kickstarter without a plan. They pull together a haphazard landing page, upload a few images and videos, run a few posts on social media, and have their friends and family to pitch in.
Their story can be summarized as, 'I've developed a cool (product), because I have a passion for (any niche) and looking to get funded.' The campaign will either not pass the Kickstarter approval process or if it does, ends in disappointment because no one cares.
This is not how Kickstarter works.
You need to have a well-constructed Kickstarter business plan that includes:
Market research
Competitor analysis on Kickstarter
A 6-month marketing plan
A 6-month editorial calendar
A series of PR campaigns
A list of influencers and backers to follow
Lots of social media posts & activities
A budget for paid ads (Facebook and Google Analytics)
Sounds like a lot of work? Well, it is.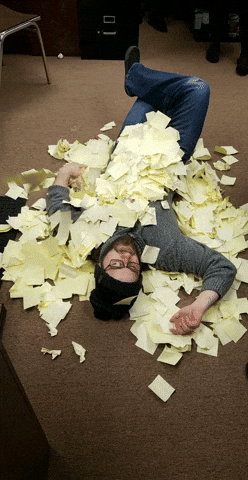 You need to be prepared at least six months in advance to have all your communication and marketing assets ready for the campaign to work.
Crowdfunding, be it on Kickstarter or Indiegogo needs advanced preparation. The campaign itself runs only for 30 days, it's the work you do before it that determines your campaign success.
How Kickstarter Works?
Kickstarter is the world's top crowdfunding platform with over 191, 078 successfully funded projects. Over a decade, a total of $5.3 billion with more than 18M backers.
Impressive numbers.
Yet, of the $5.3 billion, $484M were unsuccessful dollars – projects that failed. The success rate on Kickstarter, as of 2020 is 38.19%.
You start on Kickstarter by creating a project page that should have a great video and actual images of your products along with a description. Your page remains a draft until you are ready to make it go live.
You must set a funding goal before making the page live. The goal amount is entirely up to you, but note that anything above $100K will require a significant amount of PR, marketing, product hype, and social media noise.
When the page is live, backers will donate funds according to the fund slabs you provide. Funding usually starts from $10 and can go up to $10000. If you reach your goal, the money is awarded to you at the end of the campaign.
Kickstarter has an All or Nothing policy which means you can receive all of your funding in one go if you meet your goals. If you don't meet the goal, you'll lose the money.
Do check out Kickstarter's Creator Handbook section to know how it works.
What if the Project Fails?
Hey, at least you tried!
Ok, jokes aside, when you start your Kickstarter campaign, keep in mind, it's not going to be an easy ride. With a 38% success rate, you have far many uphill battles to win.
One of the key problem with most failed projects is they don't have effective messaging or campaigns. Worse, they are not innovative. This is why it's so important to conduct an in-depth research of your audience, their preferences and of past campaigns in your industry or niche.
If despite doing all the right things, your project still fails, you can always try again. No money is collected, and no cards are charged unless the project is 100% funded. Your backers receive an email that the project has not reached its target and that they will not be charged.
What Do You Need to Do to Be Successful on Kickstarter?
Although Kickstarter is open to everyone, highly inventive projects are more inclined to finding success. A business venture with existing funding is not.
For instance, a business funding its next SaaS solution cannot find success on Kickstarter. You'd need an angel investor for that because a SaaS solution would need millions of dollars in investment and not just a few hundred thousand.
However, a gaming company launching a new gaming headset, a tech company launching a new entertainment device, or smart tech accessories are the perfect projects to succeed with crowdfunding.
To be successful, you will need to leverage on your social network – it's your biggest asset.
The more people know about your project, the higher your chances of building an email list and succeeding with your initial funding. This is where social media marketing comes into play.
If you're curious to know how crowdfunding works as a whole, grab a copy of my book on crowdfunding.
Why Opt for Crowdfunding?
Because apart from funding, a platform like Kickstarter is a fantastic method to launch your product into the market.
You've got the email lists, the social media following, the backers, and the press. All you need is to make sales. So for most companies, it's not the funding on Kickstarter that is the attraction – it's the audience. People are willing to be beta users. They are also willing to become life-time customers if your product meets quality standards.
You May Also Like to Read:
Detailed Tips to Promote Your Kickstarter Campaign
What is The Most Funded Kickstarter Project? You've Probably Heard of this One!
Most companies reach out to angel investors after they find success with crowdfunding. So if you're doubting the validity of your project or think you might not be able to get a bank loan, you can start by crowdfunding. Once you hit your goal, you can then decide your next funding preference.
To Conclude – You Can Start a Business with Kickstarter, But It Needs to Meet Conditions
Starting a business on Kickstarter is not as easy as it is perceived to be. You need to have an advanced plan, budget for marketing and hiring an agency, a prototype of your product ready, and a powerful email list. With all of this ready, you can then launch a campaign and introduce your product to the market.
Need help on how you can start a business with Kickstarter? Reach out to us for a free consultation!