30 Nov

How Does Kickstarter Funding Works? A Quick Guide.

Deciding your Kickstarter funding goal can be a challenge especially if you don't know how Kickstarter works. 

If you set a goal too high, you won't get enough backers resulting in a failed campaign. 

If you set a goal too low, you won't be able to raise the amount you need to bring your project to life. 

So how do you set a Kickstarter funding goal that is achievable & effective?

Here's a step-by-step Kickstarter funding guide that will help you decide on what you need to take into consideration when setting the final goal.

 

Let's dig in.
Understanding How Kickstarter Funding Works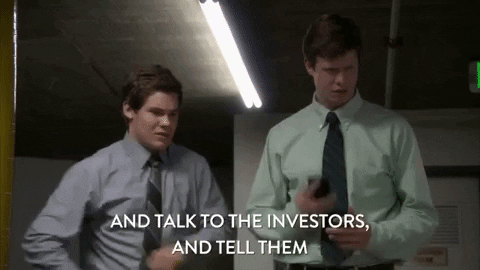 Kickstarter uses an All or Nothing funding model – which simply means you either meet your funding goals and get the money or you don't and get nothing in return.
For example, if your funding goal is $10,000, you will need to meet that goal within 30 days of launch to receive the cash. If you make $8K instead of $10K, you have failed to meet your goal and therefore you will not be receiving any money.
Kickstarter's funding model is less flexible than Indiegogo's where even if you fail to meet your goal, you will receive the money you've raised already.
Hence, it's important to set a realistic goal on Kickstarter that can be achieved.
For instance, if you're a project creator selling wallets, asking for $100K may be impossible to achieve. On the contrary, an amount like $20K for a small product like a wallet is far more believable and achievable.
What to Consider When Setting Goal Amount
A common mistake project creators make is setting a funding goal randomly – without taking into consideration taxes, platform fees & other logistic costs. The result? The amount raised fails to cover project costs, which leads to delayed dealines and poor production outcomes. This is one reason why so many projects on Kickstarter fail even though they had potential. 
When you're setting the goal amount, make sure you have a strategy in place and take care of basic costs like:
The cost of production
Kickstarter's 5% fee
Transaction fees of up to 3%
Marketing fees for writers, photographers, video editors
Shipment fees
Generally, the rule of thumb is to pledge 5 to 10X times the production amount to cover for unexpected costs like marketing or shipment.
Here's how you can calculate your costs:
Define your pricing for a crowdfunding audience
Your pricing strategy must resonate with the needs of your crowdfunding audience.
Remember, your crowdfunding audience are not buyers. They won't go to a website and buy a product. They will be 'backing' a project and take on the risk of pre-booking your product, so if the pricing is out of their range & is not justified, they simply won't back you.
For example, if you're launching a $30 eco-friendly toothbrush that needs to be renewed every month, while there are other cheaper alternatives in the market, you'll fail to drive the audience into action.
It's rare for any project to be original or unique. There are always other variations of the product available in the market, which is why the pricing must be defined by product features.
Again, the instance of the toothbrush, the $30 can be justified if the product is proven to be better than other alternatives in terms of recyclable or sustainability features.
Make sure the following factors are considered when setting the price for your crowdfunding audience.
How are you different from other competitors in the market?
How is your price point justified compared to them (this will also be your USP).
What are the shipping costs of your product?
What are the manufacturing costs of your product?
How much of a discount can you really offer and if you do, how does that affect your overall pricing strategy.


So before setting your crowdfunding goal, you need to have a very strong pricing strategy. Remember when you're open to the public, you'll have to defend your price point and justify why your product costs this much if there are already other products of a similar nature available in the market.
CALCULATING MARKETING + PROMOTION COSTS
Your crowdfunding campaign cannot succeed without marketing and promotion.
Marketing and promotion costs that you should keep in mind are:
Cost of creating a landing page:$27/month
Cost of FB ads: $5000 – $7,000
Cost of email marketing: $500
Cost of retargeting/remarketing ads: $5000
Cost of hiring an agency: $5,000
So, a total of around: $20,000 if you want to go big.  
If you're short on budget, then you could spend time prepping at least 6 months in advance before starting the campaign. Build relationships, build your email lists and keep at least $7,000 for paid marketing.
SHIPPING COSTS
Kickstarter funding goals usually include shipping costs.
Before setting your goal, factor in the shipping costs as well so you don't have to deal with any bad surprises later.
If the shipping costs is too high, you can limit your reach to select countries instead of worldwide.
Lastly, consider logistic costs as well. If it's a product that requires parts, then it must be added to your overall cost.
CROWDFUNDING PLATFORM FEES
Both Indiegogo and Kickstarter change a 5% service fee from the total funding amount.
That is if you make $50,000 in crowdfunding goals, then Kickstarter and Indiegogo will charge $2,500 as a service fee.
So when you're setting up crowdfunding goals, make sure you're also calculating the crowdfunding platform fee cost.
Additionally, Stripe, the payment processing partner will also be charging a transaction fee of between 3 – 5% per transaction.
Keep in all these factors when you're creating your crowdfunding campaign goal.
CROWDFUNDING TAXES
There's always a lot of speculation about this but crowdfunding earning is tax-deductible.
The money you earn from crowdfunding is considered as income, so you'll have to pay taxes as per your country's rules and regulations.
Again, do consider this when setting your goal.
You want to have enough leftover with all the deductions, taxes, fees, and costs to be able to create or manufacture your product.
How Does Kickstarter Make Money?
Kickstarter makes money by charging 5% of your total funding goal.
So for instance, if your funding goal is 100K, you'll be charged $5,000 on completion of the goal.
You will not be charged any money if you don't complete your funding goal.
What can you do to increase chances of goal fulfillment
Kickstarter has a success ratio of 39%. Of 543,344 projects, 212,467 projects were fully funded (as of July 2021). Your chances of failing at a Kickstarter campaign is higher, but, if you focus on three essential aspects of a crowdfunding project, you can increase your chances of goal fulfillment. Most projects fail because creators do not take the time to validate their product, build an audience, and decide on the funding goal that they need to succeed. 
You May Also Like to Read:
What is The Most Funded Kickstarter Project? You've Probably Heard of this One!
Product validation: Will your product succeed on Kickstarter? Are you creating something exciting that people are willing to back? Product validation can be ascertained through surveys, speaking to your target audience, and running facebook ads to test validity & acceptance. You have to be 100% sure your product has a market and that market is present on Kickstarter. 
Advanced planning: Most project creators hurry through a crowdfunding campaign and fail to plan ahead of time. You must plan at least 3 months and at most 6 months in advance of launch. During these months you will be putting maximum effort in building email lists, inviting people to your private community, generate interest in the product, and create launch momentum. 
Full funnel marketing: Without aggressive marketing and promotion, there is very limited chances of success. The more people are in your list, the higher your chances of meeting your Kickstarter funding goal. For this, you'll need to develop full-funnel marketing plans, spend on paid social media marketing, email marketing and PR campaigns to drive audience to backing the project on the launch day. 
Your Kickstarter funding goal can make or break your campaign. It's the most important component of a Kickstarter campaign, yet, the most underestimated. It's important then to determine your funding goal and ensure it covers the cost of building, shipping, & promoting your product. 
To know more about how Kickstarter funding works, check out this video!