03 Nov

5 Challenges of Crowdfunding You Need to Know Before You Take the Plunge

As of October 2019, $4,615,021,533 has been pledged on Kickstarter. The success ratio for a project to be successful on Kickstarter? 37.5% Of 464,812 projects, 172,054 have been successful.

This may seem like a good enough to give crowdfunding a try, but if you dig beyond the statistics, you'll know that this percentage sets the bar for crowdfunding quite high.

There is a common misconception that crowdfunding is free money! All you need to do is bring in a few hundred people, have a landing page ready, set up a campaign, run a few FB ads and the money will come rolling in. Well, sadly, that's not how it works.

I've spent years as a crowdfunding marketing expert, worked with dozens of businesses, innovators and creators interested in crowdfunding; I can tell you crowdfunding isn't easy. There are some significant challenges that you have to be prepared for and even then, you may not necessarily be successful.

Over the years, here's what most of my clients have to say about the challenges of crowdfunding:
Being Overwhelmed by the Number of Things to Do
One of the biggest challenges of crowdfunding is to get a dozen things done. If you're a one-man army, you're in for some tough luck.
When you initiate a crowdfunding campaign, you have to do a lot of pre-campaign work which includes all of the following:
Building a landing page/website for your campaign and product/business

Creating an email list

Creating content assets for your marketing plan including videos, images, PR articles

Activating your social media channels

Hiring marketing specialists to manage your campaign

Working aggressively on your online reputation through networking & promotions

Creating an action-oriented plan for your campaign
The list just grows as you get down to the nitty-gritty of things. Your pre-campaign work is important because it sets the precedence for your campaign success later. If you don't put the work into your pre-campaign, you'll have a hard time meeting your goals.
I always advise my clients to have a solid plan in place. A plan that can cater to the various aspects of a crowdfunding campaign – the marketing, the PR, the content, the social media, the email list and so on.
For example, let's talk about social media. Your plan should include the number of posts you'll be sharing in a week, the kind of posts you'll be boosting or sponsoring for ads, the channels you want to focus on (Facebook is the best for crowdfunding campaigns!)
The social media plan will take into consideration the number of resources you need to hire, your overall budget and whether you need the help of a crowdfunding marketing specialist to help you through the process.
Taking Out Time to Build the Email List
The crowdfunding email list is a tough one to put together. In today's world, people are not only busy but are also discreet with their emails and social media accounts. The challenge gets harder when the email list you're building is of potential backers – people who will be supporting your business financially.
The challenge then is to make sure that you have excellent, genuine and authentic messaging while also making sure that you tell them how they can be of help to you.
Remember to build your email list before the campaign and not during the campaign. You won't have the time or the luxury to build an email list after the campaign. You'll also be spending a significant amount of time researching and connecting with potential backers, so it makes sense to have a list ready before you launch the campaign.
Waiting & Hoping that You'll Meet Your Goals
Unlike other sources of investment, crowdfunding is unpredictable at best. Despite all your best efforts, you will still have to wait and hope that you'll meet (luckily exceed) your funding goals.
You are required to constantly "work hard" with your marketing, advertising, PR and communication efforts the whole time your campaign is running. You have to be on your feet to get the funding rolling in.
You May Also Like to Read:
10 Game-Changing Factors For Crowdfunding Success
Top 3 Reasons to Hire a Crowdfunding Marketing Agency
Top 5 Expert Tips For How to Write a Crowdfunding Press Release
This is why it's so essential to do all your prep-work and planning prior to launching the campaign so that during the campaign you're just focused on driving more traffic and backers to your campaign.
Gaining the Trust of Your Backers
In essence, crowdfunding may be considered as a form of donations – which means you need to build that trust with your audience if you want them to fund your project!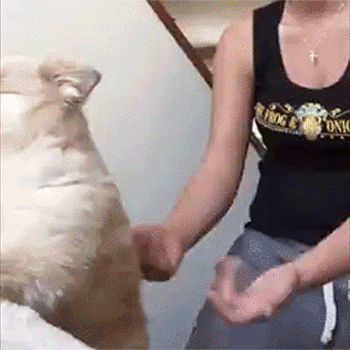 Although this may seem challenging, it is possible to gain the confidence of your audience as long as you ensure you have:
A product that is market viable

A strong story/message that explains why you need crowdfunding

Transparent and honest communication

A clear breakdown of your timelines

Meeting of your timelines/deadlines

Effective communication with your audience
The more authentic you are, the better your chances of gaining the trust of your supporters which will eventually translate to more funding!
Quick and Effective Communication
When you're busy managing your campaign, you sometimes lose out on communicating with your audience. This could result in a huge setback for your campaign.
When people inquire about your product, post comments on your FB ads or reach out to you for more information, they expect your prompt response. Not being able to respond to your audience means you're not available and that would deter them from actually funding your project.
To overcome this, I highly recommend having a team member dedicated solely to answering queries, posting updates and engaging with your audience on a daily basis.
Crowdfunding was an easy venture years ago, but today, the bar has been raised quite high. People are more specific as to who they are funding (due to a large number of scams!) and need strong reasons to trust you enough to support your cause.
If you don't have a clear roadmap of your project, if you don't have prototypes, if you don't have resources to create professional content, if you don't have a solid plan, you will not be successful with crowdfunding.
Want to know if your project is a good fit for crowdfunding? Hit the contact form and my team will get back to you!
Check out the videos below for more.