06 Oct

How Does Kickstarter Work?

Interested in crowdfunding for your creative project? You can consider joining Kickstarter, the world's most popular crowdfunding platform for creative artists and entrepreneurs. 

Despite its popularity though, gaining success on Kickstarter is a challenge. The platform has strict rules to follow and requires you to have a solid goal before you start your campaign. 

 

Quick Post Overview Video ⤵️

So how does Kickstarter work and what do you need to create a successful campaign? This guide will help you understand the basics of launching a campaign on Kickstarter. 

Let's get started. 
How Does Kickstarter Work?
To understand how does Kickstarter work, you need to be familiar with some key terms. 
Funding Goal: This is the financial goal you set to accomplish your project. Kickstarter has a fixed funding goal which means that you can only receive the money after your goal is accomplished. 
We have a detailed article on how you should plan your funding goal and take into consideration additional costs if you plan to use Kickstarter. 
All-or-Nothing: This terminology refers to the point above where you can only receive the amount after you have achieved your funding goal. 
Backers: People who pledge money to your goal. This is an entirely voluntary process and backers only pledge money if they are interested in your business. 
Rewards: When backers pledge money to your goal, you can show your appreciation to the community by giving them a reward. This could be in the form of limited editions of your product, or copies of your creative work, or even a special discount. 
The process starts with you submitting the project to Kickstarter and waiting for them to review. They have a strict review guideline in place and claim that they accept about 80% of projects that come their way. 
Some of Kickstarter's Crowdfunding Rules to Know
Your project is selected into the program based on a few rules, and knowing it helps how does Kickstarter work well. Let's get into rules
Honesty and Clear Presentation:

Projects on Kickstarter must have a clear plan with an accurate prototype demonstration. It should also not have any misleading renderings or showcasing of functionalities that don't actually exist. 

No charity projects:

Kickstarter is mainly a crowdfunding platform that enables a creative or technology-based project. It is not the right place for charity crowdfunding and while nonprofits can launch a project, there is no guarantee that they will be facilitated. 

Projects can't be equity-based:

There are different channels for equity-based funding but Kickstarter is not one of them. You are not allowed to seek investment, equity or revenue sharing for your project on Kickstarter. 
Other than these essential rules, you also have to make sure that the project doesn't involve prohibited items as listed here. 
The review process takes an average of about 30 hours and if anything that needs to be changed, you can add it to the review time. Once you launch your project though, you won't be able to edit items such as: 
Your profile name 
Your funding goal and campaign duration 
Your bank account and identity details 
Rewards that you've pledged including shipping costs 
So make sure that you have all of this finalized before you launch the campaign because you won't be able to edit them during the campaign. 
Once you've passed the review and your project has been approved, you can manually launch your project by clicking on the Launch Project Now button. 
Do make sure you double-check everything before you hit launch. 
Kickstarter Fees
Kickstarter applies a 5% fee to the funds you collect. Payment processing is done by Stripe with a 3 – 5% processing fee per pledge. 
The fee is only applicable when you reach your project goal and are withdrawing the cash. 
Remember the funds you raise on Kickstarter are considered as income and are therefore taxable. To further understand this, it is recommended you talk to your tax specialist. 
Who are Backers and How Do I Get them to Fund Me?
Backers could be anybody – your friends, family, acquaintances, etc. 
Generally, it is recommended that you have at least 100 backers to support your project. 
Random strangers are not going to easily back your project unless they see some initial traction. 
You can also build a social media campaign to attract more backers to your project. 
The goal is to have as many people support your project and to achieve that you'll need a solid marketing plan.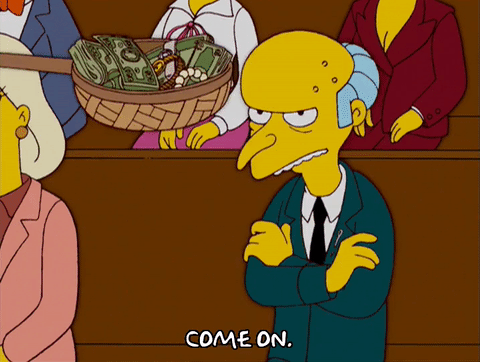 What are the Chances of Succeeding on Kickstarter?
Let's keep this real. 
If your project does not have a relevant story/purpose, does not have a clear and transparent process, does not have deadlines and visible results, does not have rewards promised to backers, you will fail. 
Succeeding on Kickstarter has a lot to do with hard work than with luck. 
In today's world, people are wary of scams, therefore, to really stand out from the crowd, you must ensure that your project is viable and meets standards. 
Some Obligations of a Creator
As a creator who wants financial support from a community, there are a few obligations you ought to follow. The success of your project depends largely on these factors: 
Meet your milestones and deadlines:

Prior to launching the project, ensure that you have created set milestones and deadlines. When you miss a milestone or a deadline, you are risking being perceived as non-committed. 

Keep your audience posted:

Nothing is more off-putting than a creator who's vanished in thin air. If you're not active, if you don't keep your audience posted, you'll lose them. 

Deliver your rewards:

If you've committed to giving rewards, make sure you follow on that commitment and give rewards as promised in due time. 
Launching your campaign on Kickstarter is only the start of the process. 
Following that, you have to spend a significant amount of time and effort in keeping your campaign alive and ensuring that you attract enough backers to support your funding goals.
You May Also Like to Read:
How to Start and Launch a Kickstarter Campaign? | Samit Max Patel
Can Kickstarter Be Used to Start a Business? Here's Everything You Need to Know.
Need help and want to know how you can launch a successful campaign? Call us or drop an email! 
Check out the video below for more.