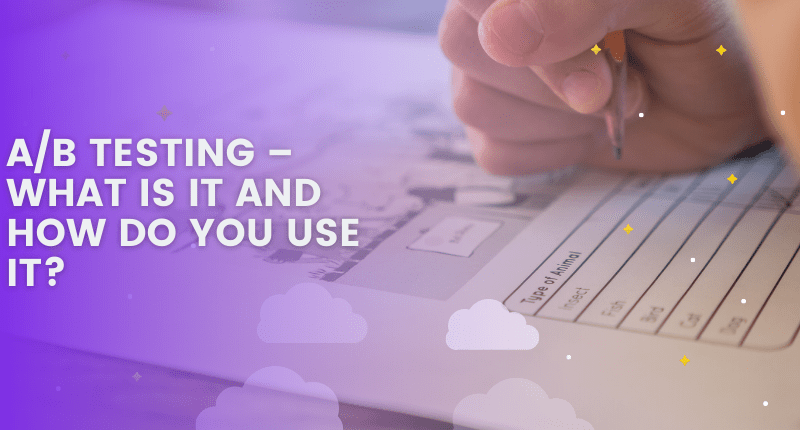 14 Jul

A/B Testing – What is it and How Do You Use it?

You've probably come across this term often in digital marketing. Simply put, A/B testing is an experiment you carry out to test the impact of different elements of your landing page.

For example, you notice that people are visiting the landing page but your sign up rate is around 15% and you want to increase this. But that's not going to happen until you don't know which element of your landing page affects the rate.
Therefore, A/B testing allows you to test different elements to figure out what works, what needs to be improvised and what needs to be completely revamped or removed.
Why Do You Need A/B Testing?
Other than increasing your conversion rate, there are a few more important reasons why you should perform this activity often.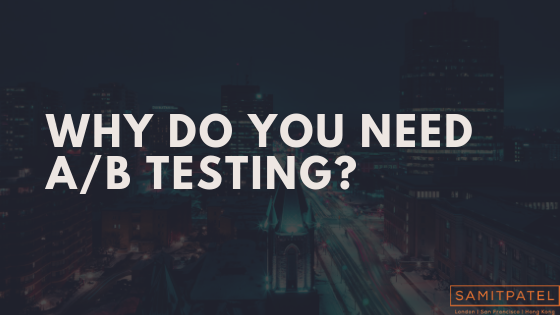 ✔️It helps you know what your visitor pain-points are
When visitors come to your website, it's mainly with a certain goal – to buy your product, to read industry insights or simply to browse for information.
Whatever their goals are, it's crucial that they are able to achieve them once they are on the website.
This means that a confusing headline, lack of a CTA, non-user-friendly navigation etc are pain-point areas that cause the visitor to leave the website without achieving their goals. With A/B testing, you are able to identify those areas and solve them.
✔️Increasing your conversion rate
The higher the conversion rate the lower the cost per sign up = more $$$ for you. When you perform A/B testing, you're basically trying to find out ways to increase that conversion while maintaining the lowest cost per sign up.
✔️Increasing your ROI
Of course, when conversion rates increase, so does your ROI. Every lead becomes a business opportunity. It's not an understatement to say that marketers' fundamental goal in conducting several A/B testing rounds is to increase revenue!
✔️Improvising with low-risk activities
A/B testing is not a drastic change or revamp. It's minor testing carried on different sections of the website or landing page to test for results. This makes it a low-risk activity with high results. It doesn't cost you a fortune & doesn't affect your site traffic or ranking.
✔️Use data to make decisions
A/B testing is data-driven. This means, there is no guesswork or feeling involved. Instead, with modern tools, you are able to make informed decisions about your website as well as your audience. With metrics like time spent on the page, sign-up rate, click rates, etc you can get statistical information that will help you make the right decisions.
How to Start with A/B Testing?
You can A/B test almost everything on your landing page, from your images, headlines, ad copy, and even the discount offers.
Here's how you can start.
✔️ As a rule of thumb its best to only run one test per time otherwise you won't know what is working.
✔️ It is important to list your hypothesis and then test it like a scientist, allowing enough data to be processed per test i.e around 1000 bits of traffic.
✔️ It is best to start with those things that affect conversions the most i.e testing light backgrounds vs dark backgrounds…generally dark backgrounds outperform light ones.
✔️ Other important things to test are your hero image as well as the key product hook that you have.
✔️ While you're doing all this, don't forget to optimize your page for mobile as most traffic comes from mobile visits.
A/B testing is all about improvement. If you're not meeting your signup or conversion goals, you will need to perform multiple A/B testing to figure out the problem and what steps you can take to fix the problem.
You May Also Like to Read:
A Beginner's Guide to Facebook Custom and Lookalike Audience Sets
How Much Should I Spend on Facebook Ads – Our Guide to Facebook Ad Budgeting
Since A/B testing directly impacts the performance of your site, it must be done with caution. Speak to an expert or get an opinion from trusted acquaintances before you make a drastic change!