31 May

Five Valuable Lessons I Learnt as a Bootstrapping Entrepreneur Managing a Marketing Agency

For as long as I remember, I've always been an entrepreneur. I spent years of my life managing diverse businesses, bringing in impressive $$$ figures for my clients. In 2015, I launched my crowdfunding marketing agency that catered to startups struggling with their crowdfund figures. For my first client, I bagged them $250K in funding. I got fame, exposure & an opportunity to work with a second client that provided me with the initial funds to bootstrap my business. Since then, there has been no looking back. I now manage three successful agencies!

Does my story sound too easy and good to be true? Well, in all honesty, it's not. Entrepreneurship did not come easy. My first client could not afford to hire me, my second client literally had to build everything from ground zero. My company started out with a minimal amount of investment.

Take it from me – an entrepreneur with over ten years of experience, entrepreneurship is a brutal road. If you want to succeed, you have to be smart, focused and goal-oriented.

Yes, you need commitment, passion and what not, but these are not enough to help you remain profitable or even functional! You need to make smart, calculated and effective decisions if you want your business to thrive without having to rely on investments or funding.

So if you're new to entrepreneurship, or you're struggling, this article is for you.

Here are some of the most valuable lessons I learned as an entrepreneur bootstrapping my own business.
1. Try to Bootstrap Rather than Take Loans or Seek Investors
Nothing is more liberating than using your own capital to kickstart your business. Of course, investors can give you big money and you may need them later, but do that smartly.
Once you have an investor on board, you're practically giving control of your company. Once you have loans and debts, you're spending your time overcoming financial constraints rather than making a profit.
I learned this the hard way when I lost my initial businesses to personal setbacks. I realized I had no money in hand and if I had to continue my entrepreneurial dreams, I needed to earn money and use it in my business.
Once, I was able to work with a few companies and build my portfolio, I was able to earn a significant amount of money that I used to bootstrap my business. The profits I received from the business was reinvested to create additional companies and systems.
Key Lesson: Bootstrapping may be hard but it helps you keep the power of managing your company. You get to direct your company the way you want to.
2. Gain Experience & Build Your Portfolio
We live in a competitive world today. There are thousands of people out there who have the same skills, drive, and competence like you and for each job application, for each investment pitch, for each startup idea, there are at least 10 more people vying for the same thing.
So what is it that will set you apart from the crowd? Your experience, your exposure, your portfolio and the results you achieved!
Whether you're working for someone or establishing your own business, people will only hire you when they see your work. You have to spend a significant amount of time building your portfolio and gaining experience to build a strong profile.
Back then, I suffered a personal setback that made me lose my business. I had to stand up back on my feet and stand up fast. I eyed an opportunity with a startup that was an innovative smartwatch company called Blocks.
I sent them my CV and chased them but they didn't have the funds to afford me. I told them I just wanted to work and gain experience. That's how I got involved in the world of product launches.
Within just 56 minutes of launching the campaign, we were able to make $250K in funding! Ever since then, I knew my strength was in product launches and began establishing my marketing agency.
Key Lesson: Sometimes, you have to see beyond immediate benefits and gain experience that will help you long-term.
3. Find Opportunities and Reach Out to Them
Opportunities hardly walk up to your door. You have to go out there, search for it and grab it by the horns.
The company that I helped get $250K in funding still could not afford to keep me for long as they had to focus on production, but I knew that I had to find more companies to work with if I was to advance in this business.
I searched for another company and came across Carv, the world's first wearable ski coach! Here I literally started from ground zero. The creators were engineers and needed an expert marketer.
Before I worked with them, the highest they raised was $30,000. We created a new benchmark and went on to raise 2million. This led me to grow my business and since then I've run it bootstrapped with year upon year of profits reinvested.
Key Lesson: Opportunities are limitless but not all opportunities can help you grow. Find an opportunity that can help you grow and excel.
4. Invest in the Right People and Automate Processes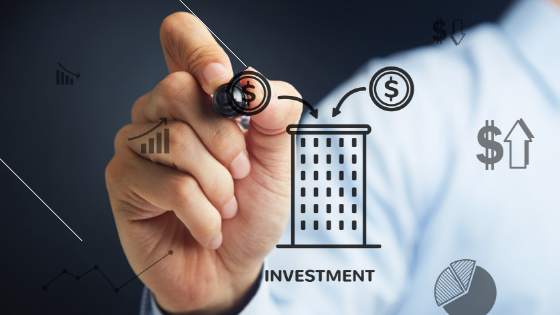 I'm a big believer of automation and by automation, I don't mean AI or high-end technology. I mean the creation of a process, the hiring of the right people to fit in the process and enabling them with the tools to get the job done.
Entrepreneurship is most of the time overwhelming. Because you're responsible for managing everything in your company – from hiring to legal contracts, from customer service to creative execution, from marketing to advertising, you're literally swamped. This leaves little time to do what's truly important.
As an entrepreneur managing three companies, I've learned that being swamped and overwhelmed is part of the parcel, but it doesn't have to be that way if you go about it smartly.
You have to let go of the control, build the framework and enable both your team and your company to grow. This will help you focus on growth, customer satisfaction and profit – things which matter most for an entrepreneur.
Key Lesson: Trust people. Build processes and make use of existing technology to free up valuable time.
5. Do Not Fall into the Trap of Perfection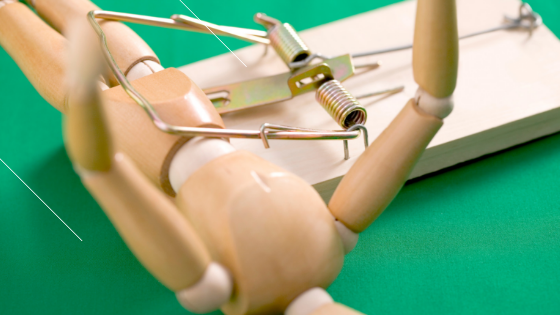 I've seen so many entrepreneurs fail because they cannot give up perfection. If you've hired the right people to do the job, give up the control of micromanaging.
I've worked with multiple resources over the year and I've learned that enforcing perfection only causes conflicts and troubles.
If you want your business to succeed, you have to give up on the need to be perfect otherwise, you'll be wasting your time focusing on the small matters.
Remember, there is always room for improvement and growth. Perfection is the killer of growth, creativity, and achievement of goals!
Key Lesson: Do not waste time focusing on the small stuff. Be smart, hire smart and avoid making perfection as your ultimate goal.
You May Also Like to Read:
Product Launch Strategy & How To Do Them Just Like Apple
Entrepreneurship has been an exciting journey for me and one that I intend to continue for a long time, but if I've learned anything, it takes more than grit and perserverance to be a successful entrepreneur. You need to have the bigger picture in mind and use smart, calculated moves to achieve your goals.
Have any experience to share as an entrepreneur? Drop your comments below!