29 Oct

What is the Best Time and Day to Launch Indiegogo Campaign?

One of the key decisions to make in your crowdfunding campaign is the day and time for launch. If you're using Indiegogo, you will need to know what is the best time and day to launch your Indiegogo campaign.

Many campaigners will forget how important it is to decide on the best time to launch their campaign and may end up recklessly launching it at the wrong time and day, hurting their chances for success.

A rule of thumb is to plan the month, date, day, and time of launch at least 6 months in advance of the launch. This planning is crucial to the success of your campaign. If you don't know which month or season to avoid and which to bank on, you'll have a hard time gaining traction, laying waste to your months of hard work.

Here's a quick guide on how you can decide on the best time and day for a crowdfunding campaign launch on Indiegogo.
Understand your audience and their spending behaviors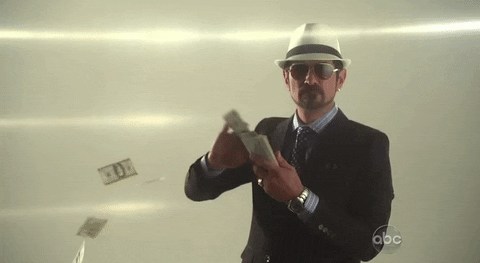 Most crowdfunding campaigns target US audiences, but if your audience is not from the US, you will have to understand their psyche and spending habits. For instance, if your audience is based in the EU, people may not be as responsive during the winter season when they are busy with Christmas and holidays.
If your audience is based in Asia, they may not be responsive during the Lunar New Year Festival usually held between January and February.
It's important to understand your audience and their spending behaviors according to the events in your region or country.
If you are catering to the US audience, then you might want to avoid winters and midsummers, seasons when people don't have the money to support anything because of Christmas or vacations with the kids.
The key to crowdfunding success is understanding exactly when your customers are available, active online, and are willing to support your project.
Planning for the Campaign 6 Months in Advance
Being random is a classic mistake in crowdfunding. You can't just decide to launch on any day or month without being adequately prepared for it.
There's a reason why crowdfunding experts recommend spending 6 months in advance. You need to plan for the right time to send out email blasts, the right day to start and end the campaign, the right time to run ads, or to send out press releases.
Timing is key to succeeding in crowdfunding on Indiegogo. For almost every activity you perform, you need to make sure it is launched at the right time and day.
How to Find the Right Day and Time for Your Indiegogo Campaign?
There are several ways you can use to determine the best time to launch your campaign. These are:
Observing common launch dates/months of popular products in your niche: The data is everywhere. You just need to know how to look for it! As part of your competitor analysis, make sure you cover the months and days that campaigns were launched.You can use a tool as KickTraq, analytics tool for crowdfunding to also see which days gain the most traction for different campaigns.
Study the data on Google Analytics: Google Analytics is the most valuable tool you have to measure metrics. With GA, you can find out the days your audience is most active and interacting with your page.
Follow Indiegogo reports: The easy way is to go by Indiegogo reports. According to Indiegogo, Monday or Tuesday are good days to launch especially since backers are more engaged with their email early in the week.You can play it safe and launch on popular days or you can identify truly what works for you depending on the target audience and region.
Whichever day or time you choose to launch your Indiegogo campaign, you should avoid holiday months and national holiday days. People are more likely to donate during a workweek when they are at their workstations.
What is the Best Time to Launch the Campaign?
As much as the month and day is important, so is the time. You need to know what time your audience is most likely to be active.
Don't launch at 2 am just because you want to hit send before you sleep.
Don't launch early at 6 am just because it's the time you wake up.
Don't launch at 7 in the evening just because you came back from work.
Choose the right time based on region & audience behavior. For instance, 12 pm to 1 pm is usually the best time to launch a campaign when people are prepping for lunch and may probably be browsing their emails or social media over lunch. If you can catch them at the right moment, you can get that last-minute pledge. If you time the campaign incorrectly, your emails will get lost in the spam folders.
You can also target 8 to 10 am, times when people are probably traveling to work using the subway or have reached work and are busy sipping their coffee before hauling themselves into the workday.
Whichever time you choose, make sure you are available to handle queries and manage updates. Nothing is more off-putting than for a backer to back out just because you weren't available to respond to a question.
Your launch day will be hectic. You'll need to be present at all times, so if you're a working employee, you might want to take the day off to focus on your campaign. \
Times and Days to Avoid
To wrap this up, try avoiding the following days.
Weekends: These are the slowest days for Indiegogo campaigns. People like to take the weekend off to focus on friends and family, so it's highly unlikely they'll be checking emails or clicking on social media ads.
Thursday and Friday: Being the latter half of the week, you'll miss the momentum because of the weekend. If you launch on a Monday, you have the whole week to drive for traction.
End of the Year: November through Feb are the slowest months of the year. People simply can't pay for anything else.
End of the Month: People are usually broke by the end of the month. It's better to launch a campaign in the first few days of the payday cycle so people can afford to send in a donation. You'll be more likely to get smaller donations at the start of the month than at the end.
To Conclude – Your Crowdfunding Success Depends On the Time, Day and Month You Launch
Ask anyone with a failed campaign and you'll see that they did not include the right time, day, and month into campaign launch. Timing is literally of the essence when it comes to crowdfunding.
You May Also Like to Read:
10 Game-Changing Factors For Crowdfunding Success
How to Start a Campaign on Indiegogo – A Basic Guide
Kickstarter Crowdfunding Campaign – A Complete Step by Step Guide
It's like a party – organize it at the wrong time and no one's going to attend. Organize it on the right day, time, and month and you'll have an amazing time! So don't let your crowdfunding party get lost in the crowd. Choose the right time and shine!
Need help in launching your campaign? Get in touch with us to see how we can help!