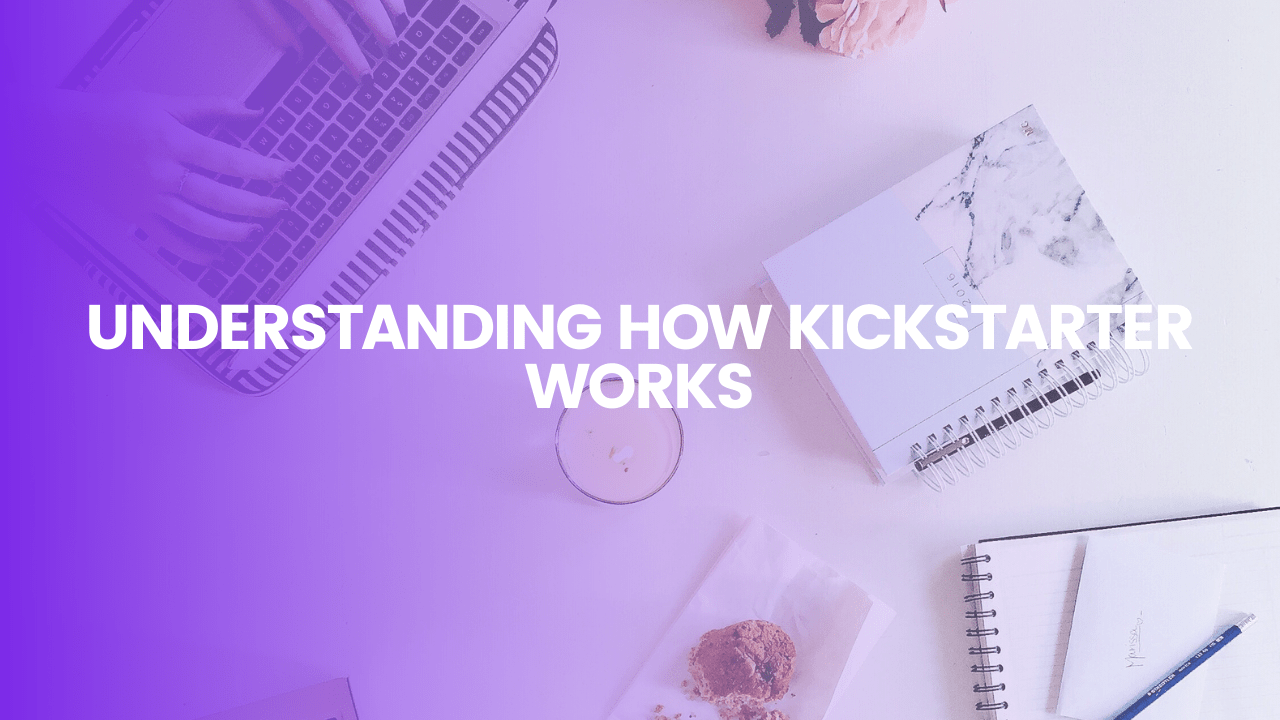 01 Nov

Understanding How Kickstarter Works

Kickstarter is one of the oldest and most successful platforms for crowdfunding projects. How Kickstarter works is that it allows you to use its platform to share your product idea to the world so that you can raise funds to bring your idea to life.


While Kickstarter is primarily for artists, designers, makers, musicians, it has over the years become the primary source of crowdfunding for entrepreneurs, product developers and even companies that want to enter the market with an innovative product.


Here's a detailed breakdown of how Kickstarter works:
It has an All or Nothing Funding Model

When you're crowdfunding, you're asking for a certain amount of funds to be your 'goal' amount. So for example if your funding goal is $5,000, you're supposed to be able to meet that goal to receive your money.

If you don't meet $5,000 you will not be able to receive any amount that has been raised. For example even if you raised $4,000, you won't be able to receive the money.

This All or Nothing funding model ensures that you get enough money to start your project.
It has a Strict Acceptance Criteria

Unlike other crowdfunding platforms, Kickstarter has strict acceptance criteria to cut down on spammy projects.
This makes Kickstarter a very credible platform for people who want to back a project without feeling afraid of scams.
Additionally, it also helps project creators stay accountable & ensure they've got everything ready before they start with crowdfunding.
Plan Your Campaign

How Kickstarter works is you can submit your campaign using the platform's campaign builder. You will need to have all your creative assets ready (images/videos etc) to get approved.
Once approved, your campaign will be launched by Kickstarter and it will run for either 30 or 60 days. You will be setting your campaign goals at the start of the campaign.
If you are able to meet your goals within 30 days, you can then proceed to receiving your funds.
Kickstarter Service Fees

Kickstarter has a service fees of 5%. If a project reaches its funding goal, Kickstarter applies a 5% fee to the funds collected for creators.
Stripe has additional payment processing fees (roughly 3-5%).
Before you launch your goal on Kickstarter, make sure you check all fees according to your country of residence.
Kickstarter Taxes

Kickstarter funds are tax-deductible which means that whatever income you make out of Kickstarter, you have to pay taxes on it according to your country's government requirements.

Although you're raising funds, the money is seen as income which means you have to pay taxes on it. Different countries have different tax regulations, so it's better to talk to your tax advisor before starting a campaign.

Kickstarter works great for innovative and creative projects, however, to truly succeed on Kickstarter and meet your fundraising goals, you need to make sure that you're fully prepared.

You must invest time & money in marketing and promoting your campaign. Without promoting your campaign, you can't succeed on Kickstarter so any time you start, make sure you have at least 100 people ready to back your campaign and an email list of at least 500 – 1,000 people.