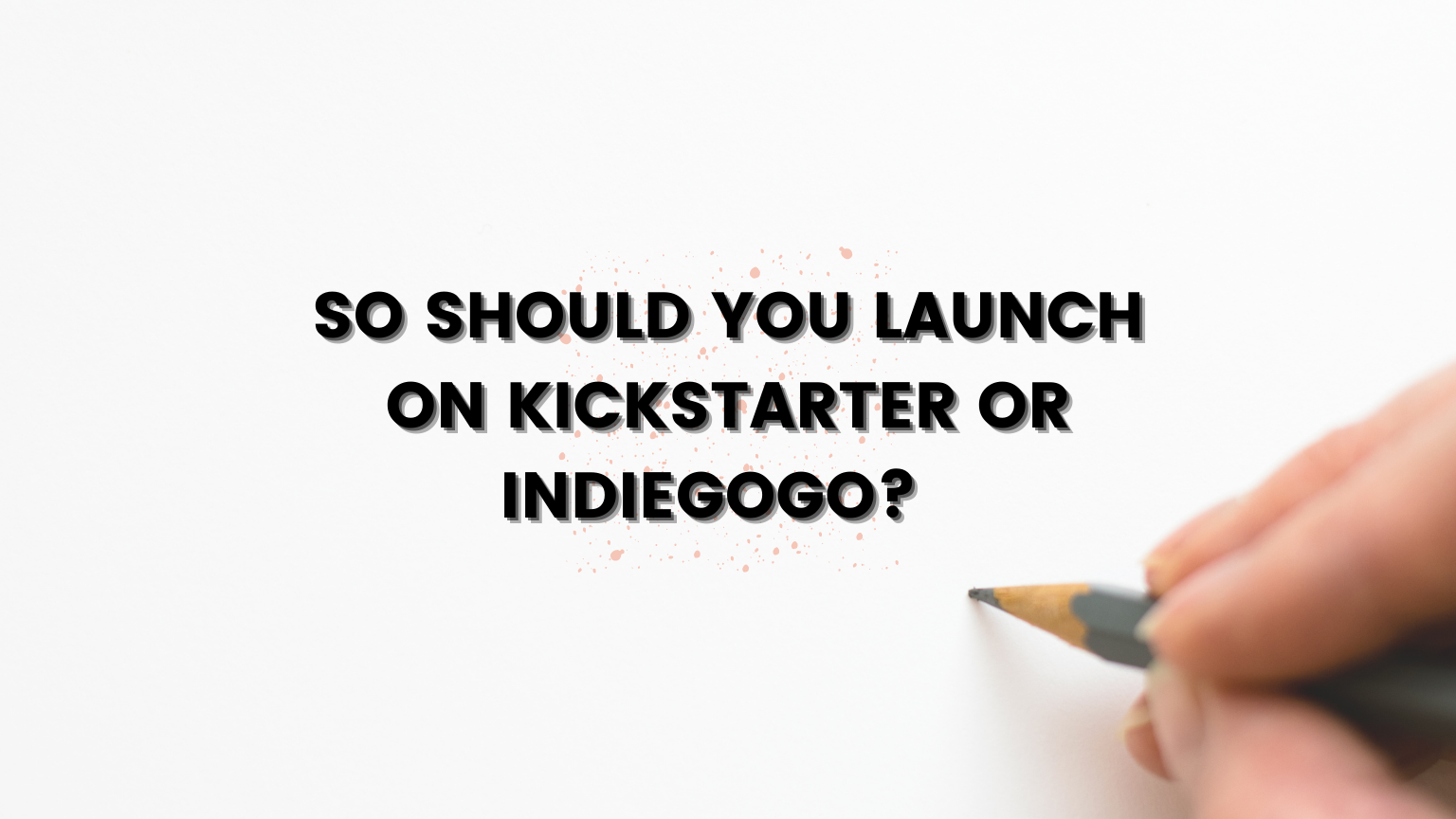 01 Oct

So Should You Launch on Kickstarter or Indiegogo?

The answer to this is it depends.


If you want to launch on a platform where you can receive funding after meeting goals, then Kickstarter is a great place. In fact, the All or Nothing formula helps with market validation too. If people like the idea, you'll over meet your funding goals. If the idea isn't that good, you'll have a hard time meeting funding goal.

On the other hand, if you want to take any money that comes your way, you can choose Indiegogo.


Apart from the funding model though, most people choose to fund on Kickstarter and following the success of their campaign, move to Indiegogo for additional funding.


You can even use Indiegogo's InDemand, a feature that allows Kickstarter campaigns to carry on with the campaign after it ends with Kickstarter.

Kickstarter does not allow you to launch if you're already launching elsewhere. It is not recommended to launch one campaign on two platforms at the same time.


You May Also Like to Read:


How to Start a Business with Kickstarter


So there you have it! Kickstarter and Indiegogo are not the same company. Kickstarter is more popular due to its close-knitted community whereas Indiegogo is an open marketplace. You can always move from Kickstarter to Indiegogo if you want to extend your campaign.