22 Jun

What To Do, And What Not To Do, When Fulfilling Backer Rewards

The energy needed to propel crowdfunding can be exhausting, it can then be enticing to stall making arrangements for fulfillment of backers— or even overlook it totally. One of the greatest errors first-time crowdfunders make isn't thoroughly considering sending their backers the rewards as soon as possible after the campaign ends. We've worked with crowdfunding campaigns of all shapes and sizes and need to share our best rules and regulations for satisfying backer rewards rapidly, effortlessly, and cost-effectively.
Keep Rewards Straightforward
It's best to give your crowdfunding rewards basic. For instance, in the event that a basic reward is a T-shirt, offer may be only a few choices rather than five. This makes it quicker for backers to decide on what reward to settle on, and saves you and your suppliers a lot of time and effort as well as making the turnaround from supplier to backer much easier, keeping everyone happy.
Don't Underestimate Overhead
Some first-time crowd funders neglect to factor overhead costs into their financing. However, it can be difficult to calculate the true costs of packaging and shipping. This can bring a harsh reality check when it comes time to send rewards!
We normally suggest 20% of your budget should be for reward fulfillment. This should take care of the expenses of post & packaging. Your financing needs to take the production and shipping of the items into consideration.
If you don't be careful about your overhead post & packaging costs you may wind up paying out of pocket when it comes time to reward your backers. Also, make you take into account the number of backers you have received internationally, there are many extra charges! Including taxes and duties.
Gather your Backers Information
The more data you gather from backers, the easier it will be to send them their rewards later one. It can be difficult to establish contact with some backers for information, adding more unneeded stress to your after campaign efforts. Getting their information straight away will save you a headache later on.
Keep International Backers In Mind
Most crowdfunding campaigns are worldwide, which means you will probably have some out of town backers. It is SUPER important to budget for delivery expenses and international shipping will be the most expensive.
It is difficult to know what percentage of your backers will be out of towners, but the budgeting that you will have done will save you from being sucker punched later on. It is best to consult a specialist when tackling the tax rates of sending internationally, studying up a little on harmonized tariff system will aid you in your efforts.
Be Straightforward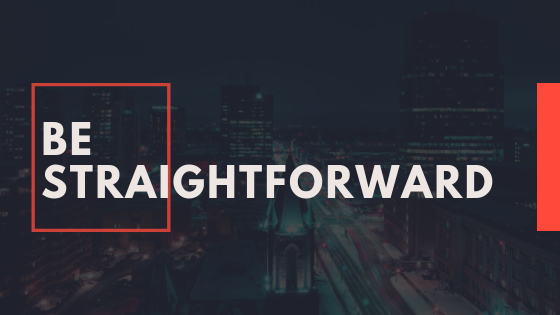 Transparency is key before, during and after your campaign, it will build customer loyalty and equity. When your campaign is underway, communicate about any extra costs your backers may need to cover if they are international or national. Give updates on the campaign, the production of the product, the shipping, expected delivery dates, etc. There are fulfillment providers that can give real-time updates every step of the way, allowing you to pass on specific shipping dates and tracking numbers to customers.
You May Also Like to Read:
Turning Your Audience Into Backers – SAMIT PATEL
Organizing the rewards of backers can seem overwhelming, it doesn't have to be, these tips should help you in your crowdfunding campaigns fulfilments, and help you to build loyalty and equity with your customers.
Need help? Contact our crowdfunding marketing agency today!