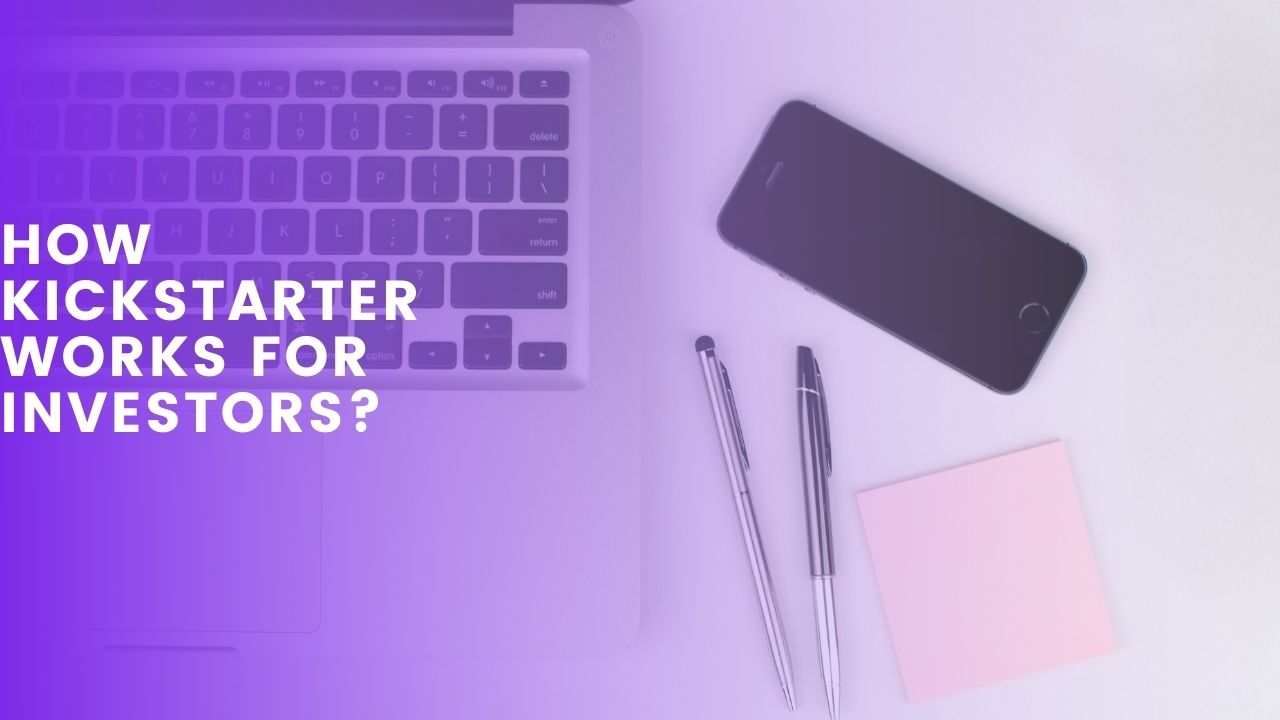 16 Nov

How Kickstarter Works for Investors?

Kickstarter investors, also called, 'backers' are people who pledge money to help creators bring a project to life. Backers are usually tech enthusiasts, small-time investors, & interested buyers who support Kickstarter projects with the intention of pre-buying.
  

Investment in Kickstarter projects can range from $10 to $1,000 depending on the milestones and funding goals set by the project creator. Similar to online shopping, Kickstarter backers back several projects at a time based on personal preference and interest.


Some of the most common questions about Kickstarter backers are:


1). Do Investors Make Money on Kickstarter?

Unlike equity crowdfunding, Kickstarter crowdfunding does not allow backers to make money or earn profits in the company's shares. While Kickstarter claims that they are not a store, the model is almost similar to ecommerce. Backers like a product, such as a game, a tech product or a home appliance and pre-buy or book the project by pledging an amount set by the project creator.


For example, backers may choose to pay $150 as a pledge amount to buy a smartwatch which is the discounted price of the smartwatch. If the smartwatch hits mainstream markets, the price will no longer be $150, therefore, crowdfunding backers gain the advantage of receiving a product at its earliest stage at the most economical price.


So, do investors make money on Kickstarter? No. They do get rewards and perks such as discounts, exclusive memberships, or souvenirs in return for their pledge amount.


2). Do Project Creators Have to Pay Back Kickstarter Backers?

Project creators do not have to pay back Kickstarter backers any monetary figure since Kickstarter is a rewards-based crowdfunding platform. However, project creators are obliged to meet their funding goals and ensure that committed dates for project delivery is met. Project creators owe Kickstarter backers integrity & commitment – failing which puts the creator's reputation at risk and being banned from Kickstarter.


3). What Happens to the Money if a Kickstarter Project Fails?

When a Kickstarter campaign does not meet its funding goals, it's considered as a failed project. If a Kickstarter project fails, pledged money is returned to backers. Creators do not receive any money because Kickstarter operates on an All-or-Nothing model. This means that if you set a funding goal of for example, $5,000 and are only able to get $4,000, your project has failed.


In this case, you will not be receiving any of the money pledged (i.e, the 4,000). This funding model is one of the biggest differences between Indiegogo and Kickstarter. In Indiegogo, you get the amount you raised, regardless of whether it meets funding goal or not.


Kickstarter's model is an attempt to protect both backers and creators. By ensuring creators get only the money they've pledged, Kickstarter helps creators get the amount they need to fund their projects.


4). So How Do You Get Backers on Kickstarter to Support Your Project?

For your crowdfunding campaign to succeed, you need more backers than your friends and family! The more backers you have, the higher your chances of meeting your funding goals.


And the only way you can get more backers is if people know about you which is why aggressive marketing and promotional activities are one of the most important ways to get the attention of backers on Kickstarter to support your project.


You'll need to invest a significant amount of money into paid marketing & email marketing to get backers on Kickstarter to support your project.


5). Can You Back a Project After it's Funded?

This is a question for backers, but creators can work it to their benefit too. You cannot back a project on Kickstarter after it's successfully funded – however, you can continue to support it on Indiegogo In-Demand.


Indiegogo In-Demand is a service offered by Indiegogo letting successfully funded Kickstarter projects continue to get support on Indiegogo. So there you have it! Kickstarter investment isn't like regular investments.

Backers pledge money to support a project and in return want to see the project come to life. If you want your crowdfunding campaign to succeed, you need to win the confidence of your backers & double down on your marketing efforts.