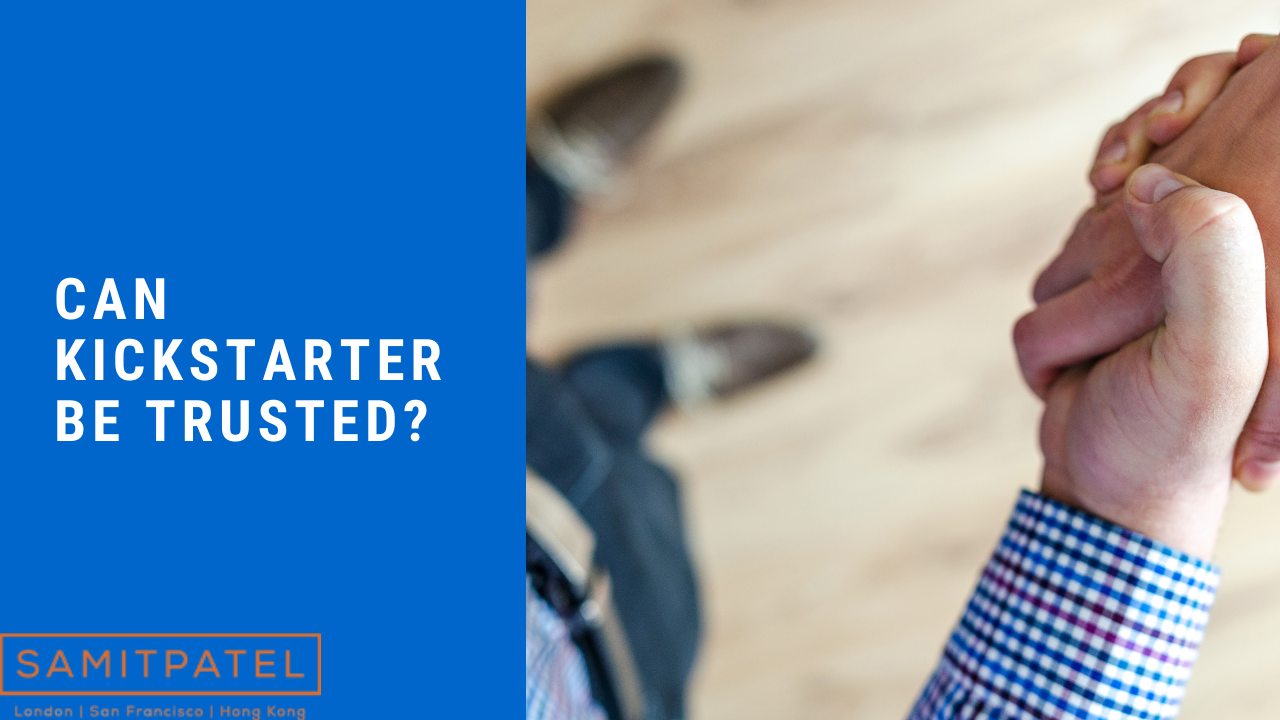 22 Oct

Can Kickstarter be Trusted?

Kickstarter is a crowdfunding platform where you have people from all over the world coming together either as creators or as backers to raise and receive money for various projects.


Because it's a public platform, Kickstarter is prone to scams and other issues the usual of crowdfunding platforms. However, amongst most crowdfunding platforms, Kickstarter has strict regulations and rules that make it the first choice for project funding.


So can Kickstarter be trusted?


Absolutely. You just need to practice basic precautions and you will find the platform beneficial as a creator and a backer. Whether you're a backer or a project creator, the following basic guidelines can help you reap the benefits of Kickstarter and avoid negative experiences.


For Creators:


If you're a creator, you must be willing to follow certain ground rules to be considered reliable and trustworthy.


1️. Always Set an Appropriate Funding Goal


If your project's total worth is $10,000, but you're setting a funding goal of $100,000K then you will have a hard time reaching that goal. You will also have to justify the cost of a $100,000K goal.


A higher funding goal that does not look justifiable will always raise eyebrows and backers might think you're trying to scam them of their money.


2️. Always Keep Your Communication Transparent


The only thing that's convincing your audience to support you is your communication. This is one of the biggest challenges of crowdfunding. You don't have a product yet. You don't have an audience yet. All you have is a page with images and a video to convince your audience that you're legit.


When people will reach out to you for queries and questions, they will want to know about your product and your journey. They will reach out to you for questions. If you aren't active or don't respond to comments/questions, they won't trust you.


3️. Make Sure You Meet All Your Commitments


Committed to shipping your product by a certain date? Abide by it.

Kickstarter now requires creators to tell backers the estimated delivery date of any product they are providing as a "reward." They are required to deliver that reward — eventually — or provide refunds if they can't.

So you won't be making any money if you don't meet your delivery deadline AND you will be losing your reputation.

By the time your campaign ends, you're popular on social media, and people who have backed you will be following your social accounts.

Not meeting your commitments means you're not reliable and any campaigns you plan to hold on another platform (or even on Kickstarter in the future) will not be successful.


For Backers


Many new backers on Instagram have a crucial question: Can Kickstarter be trusted?

Yes. But just like there are scammers everywhere, there are scammers on Kickstarter too.

Kickstarter itself has strict policies but sometimes it's enough to keep scammers at bay.

If you're interested in backing projects, here are a few safety measures you can abide by.


1️. Always Do Your Due Diligence


A project may look interesting, but before you dish out your dollars, do your due diligence.

Understand that you're investing money for a product when it's crowdfunding. So it falls on to you to do your due diligence.


Some things to check are:
The credentials of the project creator. Who are they? What do they do? Check their Linkedin and Facebook accounts.
Has the creator given dates and proposed a specific plan for how they will complete their project?
Is the project transparent with photos or videos of the real people involved?
Does the team already have a working prototype of their product?


2️. Ask Questions

Has the team provided any contact information for you to get in touch? If they have, don't shy away from asking questions!
Assess their customer service experience and see if they are active in providing you with answers or if they take feedback seriously.
How these companies respond to your questions can be a good indicator of how serious they are with their project.
If the founder or the team does not respond to queries or questions, you can forget about them.

3️. Be Aware of Local Rules & Regulations

Before investing a huge sum of money, try finding out the local laws and regulations that you can hold the entrepreneur to if they do not deliver on time or if they violate terms and conditions.

In the US for example, you can refer to the FTC for launching complaints against internet sellers who do not follow their commitment. You can quickly do a google search on how to file a complaint against crowdfund creators and see the legal process in your country.


You May Also Like to Read:

Are Kickstarter Ideas Protected?

You can avoid being scammed on Kickstarter if you practice basic precautions, however, you must understand that like every other investment, investing in a Kickstarter campaign is not without its risks.